Within an ever-changing and globalized sector, Sinergy Cargo is focused on guaranteeing a neutral maritime consolidator service and offering a quality product in terms of information flow through a professionally prepared "customer service" and the use of technologies advanced for a fluid and correct management of operational, commercial and documentation activities. Our philosophy has always been to offer an integrated service all over the world thanks to an international reliable network composed of agents of primary importance in each country. Our management team is focused on maintaining a sense of community, integrity and professionalism to each service and product implemented inside our organization.
SINERGY CARGO MANAGEMENT ITALY is a private 100% italian company that deals with international transport specialized in maritime consolidation activities both in import and export. The founders and current partners have always been motivated to achieve ambitious goals, relying on their own initiative and on a group of highly experienced and professional collaborators .

The owners and administrators of the company, Davide Onnis and Luigi Trojani, both graduates from the University of Maritime Economics and Transport, have known each other for over 30 years and have been friends before being partners. Their experience gained throughout the shipping sector and primary shipping companies, together with a great organizational and commercial competence, allowed them to start a path in 2006 that has led Sinergy Cargo today to be recognized as one of the main operators on the market Italian

The constant investments in the development of international activities, in specialized and competent personnel and in technological advancement, leads the company every year to look at new markets and set new growth objectives.
Sinergy Cargo with headquarter is located in Genoa and branch offices located in Milan, Naples, Venice, is able to guarantee its presence throughout the Italian territory to offer quality services from the north to the south of the country.
 genoa@sinergycargo.com
Sinergy Cargo network is composed of reliable foreign correspondents specialized in consolidation and international transport. We cover 175 countries to offer in each location our best assistance to manage clients' shipments for any type of transport.

Our members provide the complete range of consolidation services for LCL cargoes and full container loads. From our various freight hubs around the globe, we provide national and trans-national distribution and warehousing services. As exclusive member of international groups specialized in NVOCC activity, we provide very high standards of shipping solutions to customers also for cross country business in seafreight and air. If you are a neutral nvocc you may join our network writing to
 nvocc@sinergycargo.com
Graduate in Maritime and Transport Economics at Genoa University.

During his studies he spent some time in UK and in Finland. He gained experience within major shipping companies before deciding to invest in a new project called Sinergy Cargo in 2006. He spent several periods abroad in Asia, India, Middle East, South America to develop the network of agents and promote the activities of his company.

Ambitious in taking on new challenges and achieving goals.

Davide loves travelling, sports like soccer and outdoor activities such as hiking and skiing.

It always seems impossible until it's done.
 d.onnis@sinergycargo.com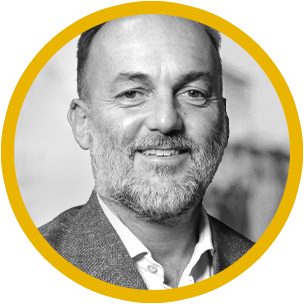 Graduate in Maritime and Transport Economics at Genoa University.

He had important experiences as port captain, export manager and commercial director in primary shipping companies and consolidators, before starting his own business.

Partner to provide high value transport and logistics solutions, with transparency, flexibility and always ready for impossible missions. Determined in creating value, enriching himself with skills, aiming at quality.

Luigi likes to cook, learn about different cultures and travel.

Fly only those who dare to do.
 l.trojani@sinergycargo.com